Spotlight: Soccer Team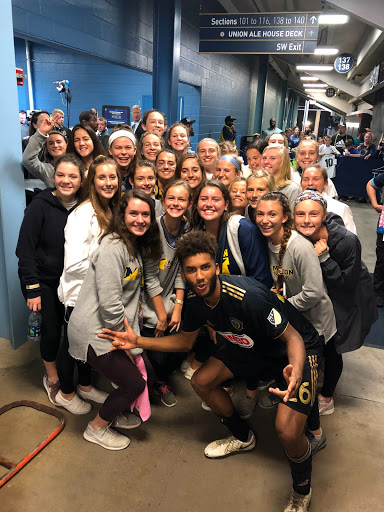 MMA's soccer season is coming to a close. To honor the team as they finish a strong season, I interviewed current sophomore, Natalie Coughlin, on what she loves about being apart of MMA's soccer team!
What do you love most about being apart of MMA's soccer team?
I love knowing that I will always have people who have my back. If there is anything I have learned from being on the team, it is that you will never feel alone. It is never just about one player or a couple of players, it is about everyone coming together and working as one.
How has soccer helped you become a better student?
As a student, it is important to know how to work well with others, have good time management, and to give your best effort. Fortunately, soccer has played a major role in helping me develop these key skills, which have helped me become a better student overall.
How have you grown as a player in the past year?
Just as everyone else, I continue to grow and learn each day as a player. It does not matter how many years a person has been playing. As an athlete, it is always important to stay in the mindset of wanting to better yourself as individual and as a team player.
Your team's mantra for the year is "Whatever It Takes." How do you work to live that mantra on and off the field?
It it is important to realize that there will be times in your life where you will not be able to control certain outcomes, such as getting the grade you want or winning a game, but one thing that you do have control of is the effort you put in. I live this year's mantra by never giving up and through hard work both on and off the field.