10 Fantastic Fall Activities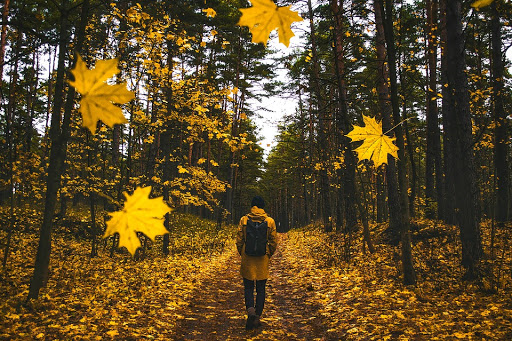 "Life starts all over again when it gets crisp in the fall."- F. Scott Fitzgerald
    Autumn has arrived! The warm breeze has been replaced with a chill, crisp air and the bright colors of summer take a new form in the vibrant, falling leaves. However, with this season change arises one question: how will we spend our time now that sunny beach days are gone? Have no fear, for fall is here! The following list contains 10 autumn activities that can be enjoyed with friends and family this fall season.
1) Visit a Haunted House
    If creeps and spooks are essential to your fall season, then a haunted house is the place for you! A haunted house is the perfect place for you and your friends to get in the Halloween spirit. A few local attractions include Bates Motel, Pennhurst Asylum, and Eastern State Penitentiary: Terror Behind the Walls.
2) Go on a Hayride
Nothing is better than a hayride on a breezy, autumn day. Linvilla Orchards, located in Media, PA, is one place that offers a hayride tour through their pumpkin patch and variety of fruit fields.  
3) Carve Some Jack-O-Lanterns
Whether you are a skilled craftsman or an amateur artist, anyone can express their creativity through pumpkin carving. Purchasing some Jack-O-Lantern stencils may be helpful, but don't be afraid to create a design of your own!
4) Read a New Book
Fall is a great time to start reading a new book you've always wanted to read. The weather is perfect for cozy reading on Sunday afternoons with a mug of hot cocoa.
5) Have a Campfire
Gather all of your friends and family to sit and talk around a cozy fire! A campfire is a great way to bond with all of the important people in your life. Not to mention, it will also keep you warm and toasty on those breezy autumn nights.
6) Eat Some Candy
Trick-or-Treat, give me something good to eat! If you aren't hunting for sweets this Halloween, save some candy for yourself. You deserve it!
7) Have a Halloween Movie Marathon
    From classics like A Nightmare on Elm Street to new installments like the readaption of It, horror films are perfect for the Halloween season. Even if you avoid jump scares at all costs, family movies like Hocus Pocus will still put you in the spooky spirit.
    8) Take a Walk
    Get outside and enjoy the chill weather and the beauty of fall. Stroll through your neighborhood and admire the colorful leaves and the Halloween decorations that surround you.
9) Try a New Recipe
On Ricordia's website, you can find plenty of new Halloween/fall themed recipes to try and enjoy!
10) And of Course: Participate in Weenie Roast!
Weenie Roast is a perfect opportunity to get involved in the school community. This event brings the school closer together and allows for a day of fun and entertainment.