Carol Night 2018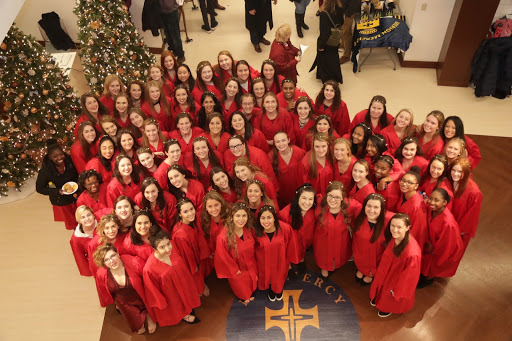 On December 4th, the Merion Mercy community held its annual Carol Night. With every seat filled in the audience, the event was indeed a success! The atmosphere was unmistakably jolly and bright with the beautiful ensemble of seniors in their signature red robes, lively singing from the Sirens, Glee, and Chorale groups, and stunning nativity reenactments.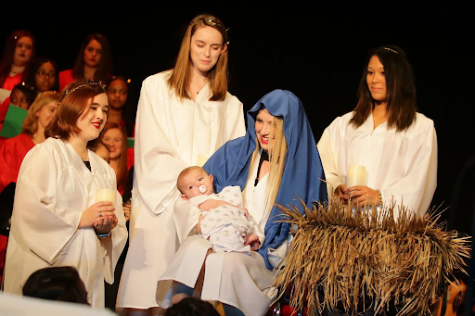 As I interviewed my fellow seniors during the reception, they were smiling from ear to ear. According to Maddie Urbano, "I think as a Senior this year, Carol Night is such a unique event. This experience has been heartwarming and I know that I will cherish this memory from Merion."  Similarly, Nina Dzidic commented, "It was a great experience participating in this festive Merion Mercy tradition. I felt the sisterhood in that moment. It made me think about the class of 2019 and the bond that we all have formed with each other…in a way it was bittersweet."
     At the reception, custom-made ornaments were made for the seniors as they gathered together with their families. Pictures were taken, memories were created, food was eaten, and the spirit of Mercy was alive. Three cheers for the blue and gold!