Pack the Cave Event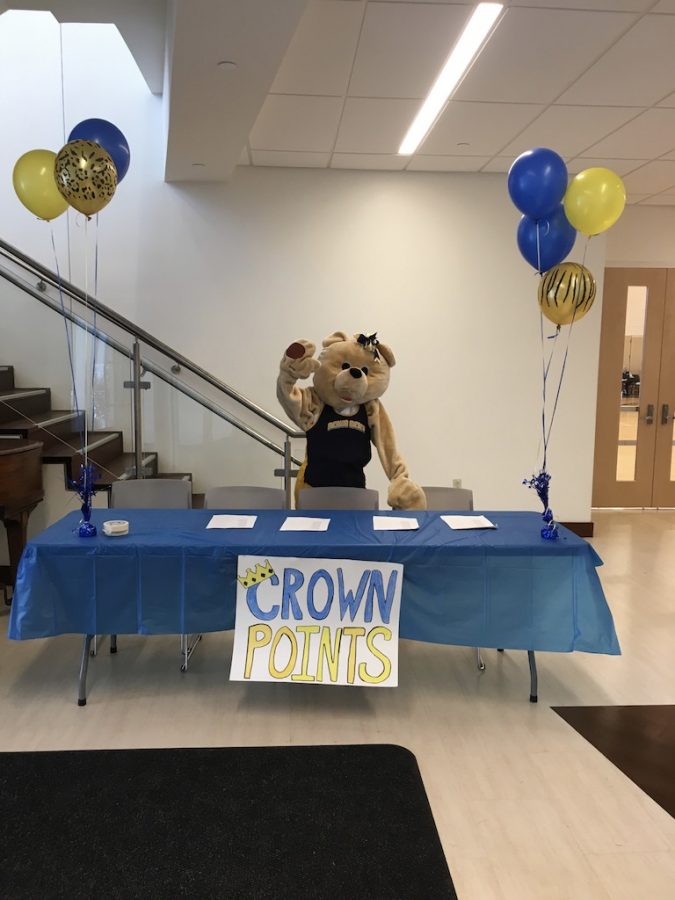 Three cheers for the blue and the gold!
Merion Mercy's first Pack the Cave event filled the gym with school spirit during the junior varsity and varsity basketball games against Gwynedd Mercy on Thursday, January 17th. In the days leading up to the event, students eagerly purchased shirts to participate in the school-wide white out. Student Council sold 200 shirts. On the Thursday of the event, students sported Merion pride all day. Students from all grades filled the gym after school. Goldie the Golden Bear encouraged cheering and school pride throughout the competition!
The JV team defeated Gwynedd 34-21 in an intense and thrilling game. The varsity team held a strong and persistent fight against Gwynedd; they finished the game only 12 points behind their opponents. Participants not only enjoyed a fantastic game, but also gained crown points for their class. The event brought all members of the Merion community together. Golden Bear fans are looking forward to another Pack the Cave event!