Merion Mercy Music Theater Presents Peter and the Starcatcher!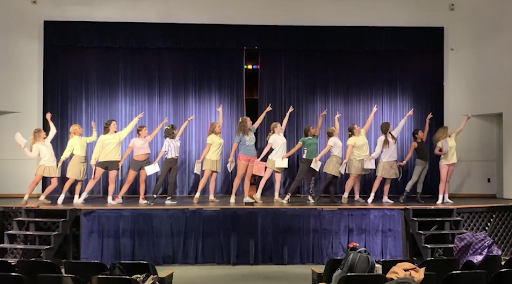 This fall Merion Mercy Music Theater presents Peter and the Starcatcher! After two long years, the cast is very excited to be back in our very own theater on the Merion campus. Since auditions back in early September, the cast has been rehearsing diligently. The production includes a cast of 15 actors, portraying the story of the early life of the boy whom we come to know as Peter Pan. 
Peter and the Starcatcher follows the story of a young orphan with no name who ultimately became Peter Pan, and how he came to know Molly Aster – a fearless, passionate young woman devoted to her father, her country and her Queen – who would one day become mother to Wendy Moira Angela Darling. This wildly clever and creative show consists of captains, mothers, orphans, sailors, pirates, tropical kings, starstuff and even a flying cat! Peter and the Starcatcher explores the depths of greed and despair along with the bonds of friendship, duty and love. 
The person behind this talented cast and wildly imaginative production is accomplished director Chris Monaco. This production marks Chris's third directed show at Merion Mercy. The cast is beyond grateful to have a director as dedicated, down to earth, and skilled as Chris, who kindly agreed to the following interview. 
What sparked your interest in theater and becoming a director?
Chris Monaco: "Theater has been a part of my life from my earliest memories. My mother took me to see Broadway tours and other regional theater from the moment I could speak. So, in a way, it's always been my lifeblood. I don't know that I ever knew a time when I didn't want to be involved in the arts, truth be told. I student directed a few shows in high school but, at the time, didn't think that might be a future career. It was Harry Dietzler at Upper Darby Summer Stage who gave me my very first paid directing gig, and I think it was that production – Beauty and the Beast – that made me realize I'd caught the bug! I loved the collaborative effort it takes to string a production together — and I haven't looked back since!"
What do you enjoy the most about directing? What is the most challenging part about directing?
Chris Monaco: "By far, the most rewarding thing about directing is watching the growth displayed by the actors between auditions and opening night. I always get a little misty-eyed with pride for the actors when we reach closing — because they put so much work into inhabiting their characters and making magic. It never fails to move me."
"As for the most challenging part? All the rest of it!"
When you cast a show, what are some characteristics you look for in the performers?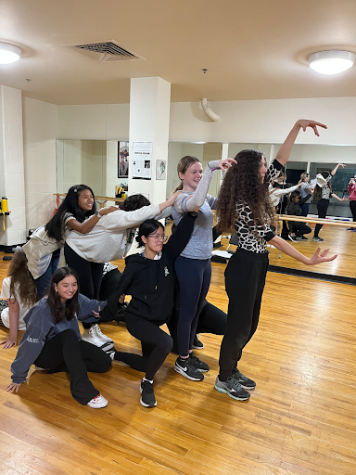 Chris Monaco: "I've developed a bit of a speech about this which I (usually, if I remember to) give at the top of auditions: I am looking for performers who show imagination, actors who are bold and daring, who know themselves but see the potential to grow and explore areas that they had hitherto never explored. The actors I enjoy working with most are those who are kind, generous with their gifts, and willing to carry conversation – because so much of rehearsals is a dialogue between the cast and creative team!"
"It doesn't hurt if the performers share a deep love for something geeky. Anyone who's worked with me knows that my kryptonite is the merest mention of Harry Potter or The Lord of the Rings."
What made you choose to direct MMMT's shows? Did you have any previous connection with MMMT?
Chris Monaco: "Yes I did! I had many peers who participated in the MMMT shows when I was in high school, and they convinced me to do the shows starting my Junior year. I loved the environment so much — and when I saw there was a job opening, I felt like I absolutely had to apply! I was stunned and overjoyed to be offered the job. Merion is just the most wonderful place, filled with such kind and joyful people."
What shows did you perform in at Merion Mercy? 
Chris Monaco: "I did two shows with MMMT — Crazy for You in 2009 (starring Broadway's Jim Hogan and Gianna Yanelli!) and Les Miserables in 2010. I shared the stage with Mr. Seth Pidot himself in both shows!"
Peter and the Starcatcher will be performed the first weekend of November with performances at 7pm on Friday the 4th, Saturday the 5th and a 2pm matinee on Sunday the 6th. "Swim On" now and purchase your tickets by clicking here. Because of starstuff we smile, but seeing you there will "make a mermaid outta me" – literally. This is a show you do not want to miss!