A Flavorful Fall Recipe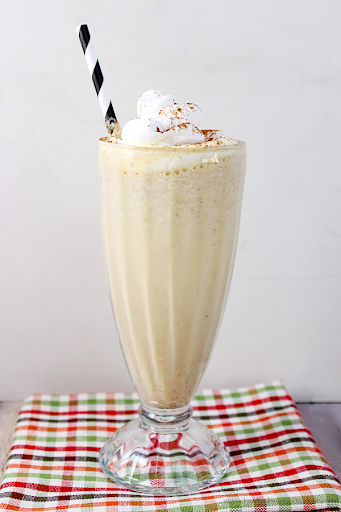 Do you miss the sweet treat o'clocks of summer 2022? Do you want a frozen treat to make with friends after Harvest Moon? You should try this simple and yummy milkshake recipe! Apple pie milkshakes are the perfect chilly dessert for autumn enthusiasts and anyone who misses summertime snacks!  
Ingredients:
Ice cream flavor of your choosing (preferably vanilla)
1 apple pie (store bought or homemade)

Any Milk option (whole, skim, oat, almond, etc.)

Whipped cream (optional)
Directions (for one individual milkshake):
Gather your ingredients as well as your kitchen utensils: blender, plastic bag, and large spoon.

Slice the pie into even pieces, preferably 1/16 of the dish.

Place one slice of pie into a plastic bag and close tightly. Take your large spoon and begin to mash the pie into smaller, crumb pieces. 

Next, pour your pie crumbs into your blender, along with 2-3 scoops of your ice cream, and a ½ cup of your milk.

Make sure to put the lid on your blender to avoid messes!

Blend your mixture on a medium speed until you reach your desired thickness.

Pour milkshake into a cup, top with whipped cream, and savor your mouthwatering masterpiece!