What is the Merion Mercy Experience and Why Choose It?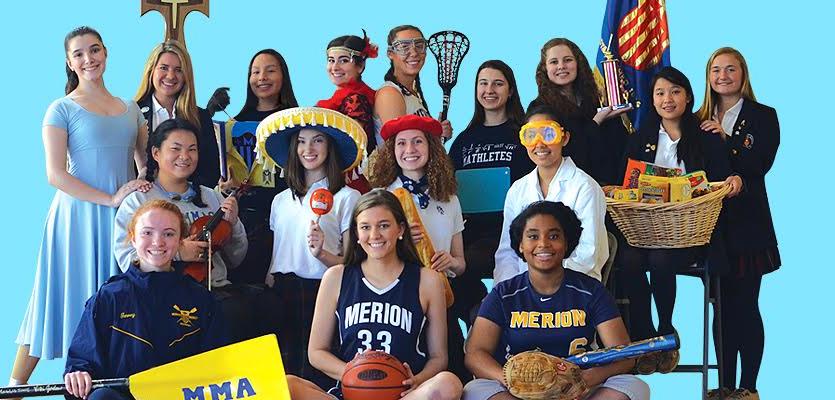 Cara Keller, Co-Assistant Editor-in-Chief
October 11, 2018
     As Catherine McAuley once said, "We must strive to do ordinary things extraordinarily well."  Following Catherine McAuley's basic values of compassion and service toward others, Patricia Waldron founded Mater Misericordiae Academy in 1884.  Today, Merion Mercy Academy continues to allow its students to experience a well-rounded education, academically, socially, and spiritually.  Its students aspire to exemplify mercy through every aspect of their lives. Offering 17 Advanced Placement courses and a 100% acceptance rate into four-year colleges, this school takes aim at molding girls into well-educated, confident young women.  Its 51 electives and 70 unique clubs and activities, including leadership, service, athletics, and performing arts, give students the chance to discover and experience their passions.
     So, that's what the school offers.  But what exactly is the Merion Experience?  As an all-girls, college preparatory school, Merion offers an array of opportunities that allow young women to find their interests and equips its students with the tools necessary to write their own story and achieve future success.  Merion takes advantage of its single gender education and inspires an inclusive, family-like community full of strong young women. Offering an abundance of unique experiences, the academy invites the discovery of newfound passions. You don't attend Merion, you experience it.  When choosing Merion, a student does not just enroll in the school, but joins a community, filled with 445 classmates, friends, and, most importantly, sisters.  With the Sisterhood prevalent in everyday life, the academy fosters a second home for all who wish to be a part of it.  Following its founder's advice, this distinguished school is anything but ordinary.  And as I write this story, I am proud and honored that I get to write my story as part of this extraordinary family every day.  
     But don't just take my word for it.  Here's what a few of my fellow sisters have to say about their personal stories:

Why did you choose Merion?
"I chose Merion because of the feeling of Sisterhood I experienced upon my first visit. The girls I met were so welcoming, and had an immense sense of pride for their school –– something that really struck a chord with me." — Maddie Urbano '19

"I chose to go to Merion because of the friendly, welcoming environment that greeted me during my first visit when I was in seventh grade.  I had never been to Merion before, but I felt like I belonged immediately after I stepped inside." — Anna O'Brien '21

How do you feel about going to an all-girls school?
"In my opinion, nothing compares to going to an all-girls school.  It is a unique experience in itself, and I feel that the student body is extremely comfortable with expressing their creativity and talents. As evident through its students and alumnae, Merion Mercy fosters a legacy of empowered young women –– a legacy that I am proud to be a part of." — Katrina Carpizo '19

How have you changed since enrolling in Merion Mercy?
"I have changed into a more mature and confident young woman since I stepped foot onto Merion's campus as a freshman two years ago.  Merion has showed me the values of academic excellence, compassion, and service. I learned that I can face any obstacle as long as I am determined and work hard.  My wonderful Merion sisters and the helpful, caring teachers, faculty, and staff guide me and push me to be the best version of myself everyday. I wouldn't be the person I am today without the Merion community and I couldn't imagine going to any other school. I am extremely grateful that I have the opportunity to attend such an amazing school and I can't wait for my last two years here." — Olivia Squillante '20

In a sentence or two, sum up your Merion Experience thus far.
"I'm forever grateful for what Merion has done for me in this past year.  I've been welcomed into a beautiful community of girls from all different backgrounds and I have truly experienced what it means to live mercy through my brief time at MMA." — Hannah Facenda '21

"Merion has been any and everything I could have imagined.  I love all the people whom I have been able to spend these past two years with at Merion, especially all of the lifelong friends I have been blessed enough to meet." —  Elizabeth Norton '20
     So I've told you all about the Merion Experience, and now you just need to choose the perfect setting to start your story.  If you choose Merion Mercy, your pages will be filled with academic achievements, lifelong friendships, and an amazing path to your passion.  The possibilities are limitless. So, are you ready to write your next chapter at MMA?